Bringing together distinctive and original perspectives, Principals S. Michael Hoffman and Carlos de la Torre collaborate on the design of each project. Together with staff, consultants and their clients, they craft intelligent and thoughtful architecture. Moreover, the team delivers excellence while balancing their client's desires, schedule and budget. Whether it's mixed-use or custom residential, commercial or manufacturing facilities, each endeavor exemplifies this shared fundamental belief about architecture.
Both second-generation architects, Michael and Carlos practice the core values instilled by their architect fathers – a dedication to their clients' needs.
The collaboration doesn't stop with the Partners. The H+dlT team works in an open-plan studio space, which fosters the kind of idea-sharing that leads to better products. The firm supports a strong but balanced work ethic. A workplace that supports employee growth and creativity, while taking genuine delight in the practice of architecture and crafting buildings.
Our collaborative concept continues through our selection of design consultants to create a project specific Design Team. Members are selected based on their balance of related project experience and knowledge as well as their ability to problem solve in a collective environment. H+dlT's dual role as lead contact and project manager, gives the client a single point entity to discuss design goals, image, budget concerns and other issues as they develop through the entire process. We feel it is our responsibility to ensure the client's final satisfaction and continue the relationship in the future as a resource and medium for design related elements or queries.
S. Michael Hoffman, AIA, NCARB michael@hdltcollaborative.com
S. Michael Hoffman, AIA, NCARB, is a founding Principal of H+dlT Collaborative. With more than 30 years of comprehensive architectural experience, he enjoys melding conceptual design, planning, and finish details.
Michael is a Buckeye, an Alumni of The Ohio State University, where he focused on Architectural Theory. Meanwhile, working at his father's firm, Michael gained critical hands-on experience working with building contractors on site. His mastery of technical building construction detail is always appreciated by contractors.
While his architectural career has spanned a diverse scale of projects, he maintains his singular commitment to satisfying client desires and goals. His commitment to community also is exemplified through his volunteer board positions with Sound Experience and Crush Kids Cancer, a Guild of Seattle Children's Hospital, as well as being a ride leader for Cascade Bicycle Club.
Carlos de la Torre carlos@hdltcollaborative.com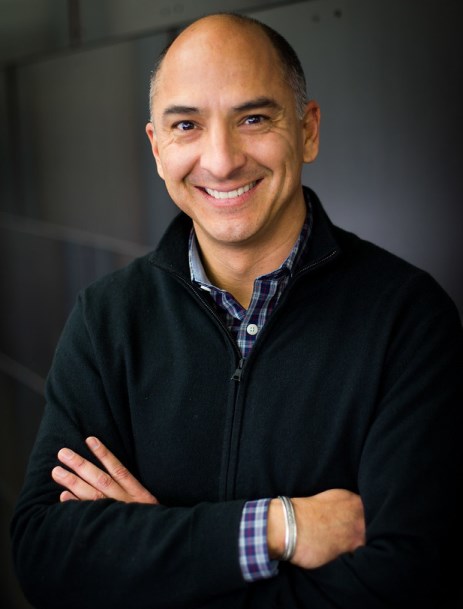 Carlos A. de la Torre, is a founding Principal of H+dlT Collaborative, with more than 25 years of architectural experience, he enjoys merging design and function in every project regardless of scope or size. He also specializes in working with developers and brokers to create functional feasibility analyses, proformas, and site assessments.
He received his Bachelor of Arts and Masters of Architecture as a Presidential Scholar from the University of New Mexico and among his distinguished awards was the coveted Thesis Distinction Award. While completing his Masters in Architecture he studied abroad at the Universidad de Granada, Spain. Carlos' unique vision started early while working at his father's architectural practice and is evident in the buildings he designs. It is emblazoned on his specialty of hospitality and mixed-use buildings, to his custom residential work.
He seeks to create designs that responds to a clients' vision, site context, environment, budget and market trend. He believes the cornerstone of a successful project is helping clients find innovative design opportunities that promote success and lasting value.